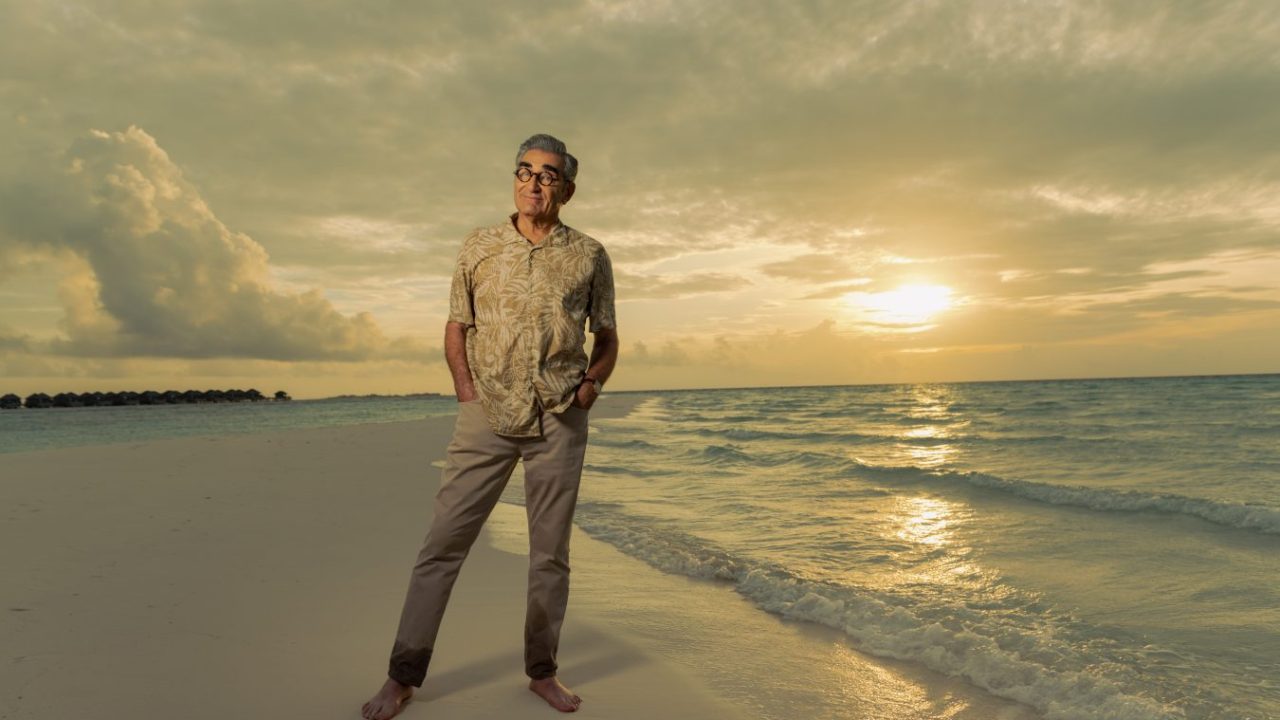 Apple TV+ announces second season renewal for acclaimed travel series "The Reluctant Traveler with Eugene Levy" 
Today Apple TV+ announces a second season of celebrated globe-trotting travel series "The Reluctant Traveler with Eugene Levy," hosted and executive produced by Emmy Award winner Eugene Levy ("Schitt's Creek")."The Reluctant Traveler with Eugene Levy" premiered globally earlier this year on Apple TV+ to rave reviews as a "wildly watchable adventure" (Entertainment Tonight), that is "undeniably entertaining" (The Guardian), inviting viewers to "live vicariously through Levy's incredible experiences" (People).
"After experiencing season one, I've come to realize it's true what they say about travel broadening the mind – and, I guess my mind could still take some broadening. So I'm packing my suitcase once again and looking forward – with a healthy dose of trepidation – to whatever adventures lie in store. Here's to trying new things – well, within reason," said host and executive producer Eugene Levy.
Having become a junior member of the world traveler club after confronting some of his long-held fears in season one, including poisonous snakes, harrowing helicopter rides and swimming in freezing lakes, Levy is feeling brave enough to take on an even bigger journey in season two. The second season of "The Reluctant Traveler with Eugene Levy" follows Levy through Europe as he visits some of the continent's most beautiful and intriguing destinations, uncovering hidden local gems with new friends, and staying in remarkable and unique hotels along the way. Join him for this all-new eye-opening adventure!
"The Reluctant Traveler" is produced for Apple TV+ by Twofour and is executive produced by Levy and David Brindley.