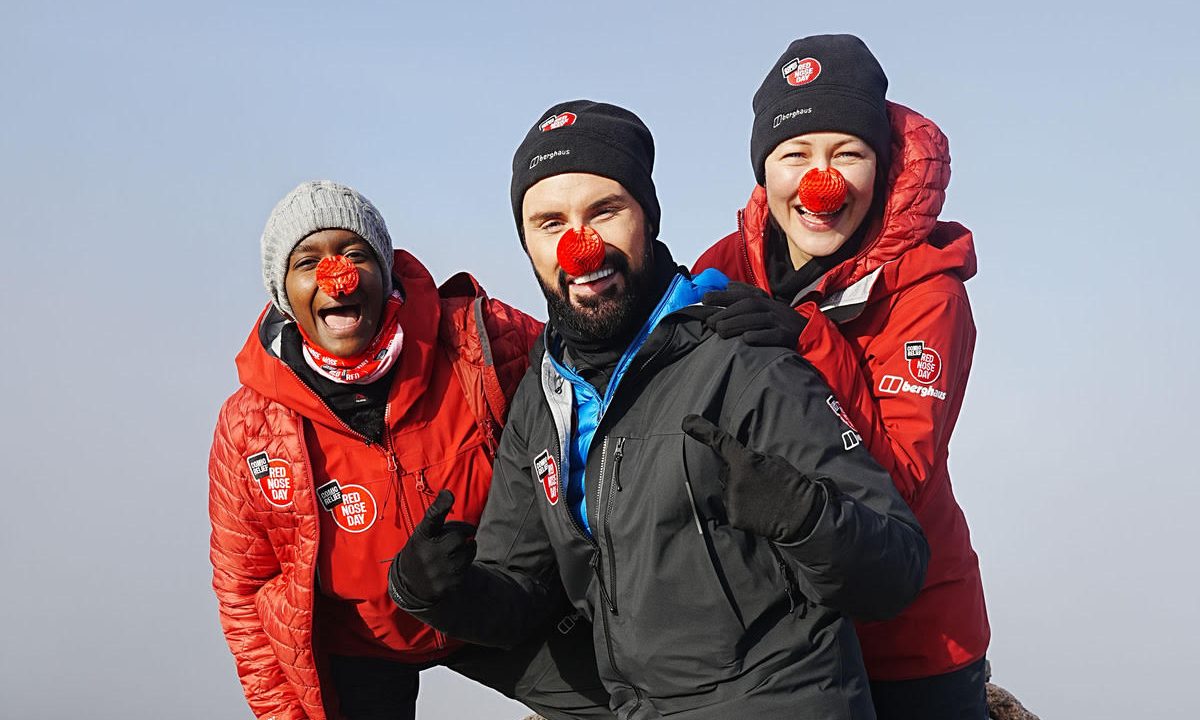 Emma, Oti and Rylan's Big Red Nose Day Challenge now on iPlayer
To raise money for this year's Red Nose Day, Emma Willis, Oti Mabuse and Rylan are taking on the unforgiving, subarctic terrain of the Cairngorm Mountains in the Scottish Highlands. It's a once in a lifetime challenge, taking place over three gruelling days and two freezing nights, and the trio need to adapt to the elements as they trek through this vast and sometimes dangerous landscape, before attempting to summit Cairn Gorm, the majestic and intimidating mountain that gives the area its name.
Embarking from the historic town of Braemar, the challenge begins with a hero's send-off from locals and the king's personal representative in Aberdeenshire, the lord lieutenant. Carrying heavy, energy-sapping backpacks that contain everything they need, Emma, Oti and Rylan leave the town and toilet facilities behind as they make their way into the wilderness, where the strong winds and steep ascents soon leave them wondering if they have bitten off more than they can chew. A night camping in the freezing rain leaves sleep-deprived Rylan the worse for wear, and after another day facing down the unrelenting elements, the trio arrive battered and bruised at their second camping site in the foothills of Cairn Gorm. Day three is meant to be their attempt on the summit, but the trio wake up to some shocking news.
Find the special documentary, produced by Twofour here.